9 Things You Need To Do Before A Trip
Uh oh….what did you forget?"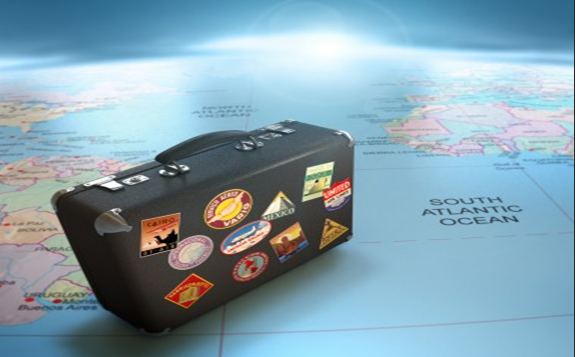 A moment of panic sets in as you hit reverse and pull out of the driveway. Did I lock this? Close that? I can't remember! Nobody likes starting off a vacation this way.
No matter how often you may travel, you should always create a checklist of all things major and minor to be done before you leave. If you don't have a indoor/outdoor Blink camera system, this is especially true. Blink lets you check on your home even after you've already left the house.
Not sure what to put on your checklist? Here are some items you should consider, just to get you started:
1. Close the garage door.
We are all guilty of it – simply take that second glance as you're pulling away. I guarantee that craning your neck now will hurt a lot less than the whiplash you will get later from that sudden U-turn.
2. Turn off all appliances and electronics.
This can be a hefty list depending on your house, but a whole number of things can cost you money while you're away or worse, cause a fire. Take the time to check your various items before you leave so you don't have to worry about any nasty surprises when you get home. Some items to consider: TV, speaker system, curling/straightening iron, coffeemaker, stove, computers, etc.
3. Take care of your favorite creature.
Speaking of avoiding nasty surprises – whether you choose a pet-sitter or opt for the kennel, confirm with your caretaker the dates, times, and expectations for their care while you're away. If you have a pet you can leave at home alone, double-check that they will have plenty of food, water, and space for taking care of their business. If you left your pet home, the Blink camera system can help you keep an eye on your best friend while you are away.
4. Turn off the water.
This may not be necessary if you are just leaving for a weekend, but better safe than sorry. Shutting off the lines to your washing machine, toilets, etc. will ensure that the first step back into your house isn't into a layer of water. If you did forget to turn your hose off, you can check out your new front yard pool with your Blink outdoor camera.
5. Stop the mail and newspaper.
Or, if you're lucky enough to have super-friendly and helpful neighbors, ask them to pick up your mail and newspaper each day. If you forget to do either of these, an overflowing mailbox or driveway riddled with dailies will send a very obvious signal to people that you are either away or dead, both of which frankly make your house an appealing target for break-ins.
6. Arm your home security system.
With burglaries occurring every 15 seconds and the holidays being one of the most popular times of year for break-ins, it's very important that you have a plan B in case you do forget to stop your mail and newspaper. Now I know what you're thinking, "too expensive, too difficult," but the reality is that home security solutions are becoming increasingly popular and affordable thanks to the invention of DIY systems. With the Blink camera system, you simply download an app to your phone and just like that you can arm or disarm your system from anywhere. Better yet, you can also receive real-time video clips of any activity within your home, whether it be Fido saying hello to the dog-sitter or someone trying to break-in while you're on vacay.
7. Turn off the heat/AC.
Very obvious, but easily forgotten. And if you have a pool, remember to turn its heater off as well. Aside from the money it will save, this should be on your checklist because one dip in your pool's now frigid waters and the neighborhood kids will immediately be discouraged from using it while you're gone.
8. Lock each and every window and door.
This can take a lot of time, which is why you should always aim to give yourself at least a half-hour cushion between when you are all packed and ready to leave and when you really have to leave. The window you miss, will be the window they find so be thorough. In these 30 minutes you should be able to carefully secure, turn off, close, and unplug all necessary items before legitimately being able to enjoy a worry-free vacation.
9. Turn the lights off.
Or, better yet, set the light timer if you have one (these turn on the lights automatically while you're away for better home security). Either way, do a final walk-through of your home to make sure all lights are off or all timers are set and working.
Make your travels stress-free by ordering a Blink system today!